The Showcases are a centerpiece of the annual Arts Northwest Conference! ​​​​​​​
​​​​​​​
​​​​​​​The Arts Northwest Juried Showcases are renowned for their commitment to quality and diversity, as well as their reputation as one of the most effective methods for artists to increase their visibility with presenters in the west.

The performing artists/ensembles are selected by a peer panel process to present a 12-minute excerpt of their work during the annual conference. These showcases are highly sought after and extremely competitive.

Other performance opportunities include Sessions (evening performances at the hotel), fivepointO performances and new in 2024: Comedy night performances.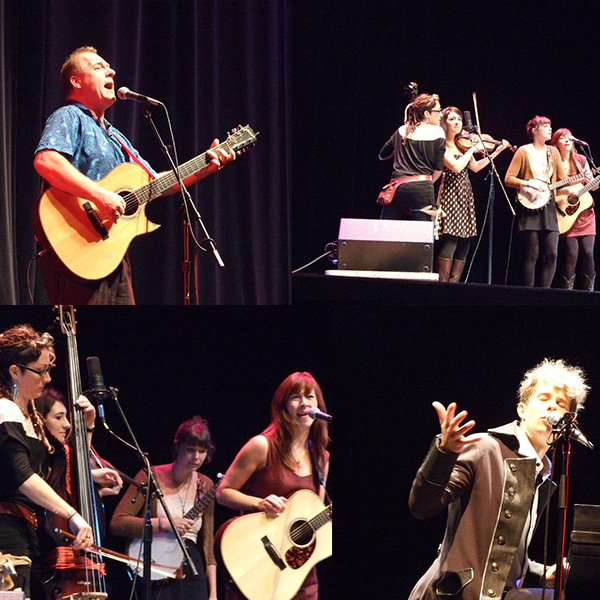 To be eligible for a fivepointO session at our upcoming conference, you must be a registered attendee. Artists Showcasing in 2024 are not eligible. Sign up is on a first-come, first-served basis. You will be given the option to sign up when you register.

The fivepointO sessions are intended to increase the visibility for artists at the conference that are self-represented or new to the conference.​​​​​​​
To apply for a showcase the artist, ensemble, or agent MUST be a member of Arts Northwest
ARTS NORTHWEST CONFERENCE AND SHOWCASING DETAILS
Conference Dates: Monday, October 14 – Thursday, October 17, 2024, in Spokane, Washington.
Juried Showcase Application: Applications open February 2024
Juried Showcasing: Showcase Length: 12 minutes with 5 minutes for set-up (20 minute sound check)
Showcase application fee: $100
Registration for the conference will be online in July 2024.
You or your agent must be a member of Arts Northwest to APPLY to showcase at the Arts Northwest Conference. (An agency's membership covers the artists on their roster).
SHOWCASE ELIGIBILITY, SELECTION PROCESS, RESPONSIBILITIES AND NOTIFICATION
All performing artists in all genres are encouraged to apply for the 2024 Juried Showcase. Exceptions include artists who were selected for an Arts Northwest juried showcase in 2022 & 2023.
• Each applicant is assessed on artistic merit, originality, fee schedule, residency activities, availability for touring, and diversity in terms of the need to showcase high-quality artists from a variety of disciplines. The jury is mindful of the need to expose new artists to Western presenters. To this end, an artist who has never showcased is likely to receive priority over an equally talented artist who showcased previously.
• Showcase if chosen: It is expected that the 12-minute showcase will closely mirror the sample provided, in quality and production value, including any props or costumes.
• We anticipate presenting live showcases in 2024. If you are selected for a showcase, you must be available to perform in Spokane, WA between Oct 14 -16, 2024. Rehearsal times may be scheduled on Oct 14,15 or 16, 2024.
WORK SAMPLES FOR PANEL REVIEW
Tech Rider: If you are selected as a juried showcase artist, you will be asked to provide a "5 minute set up tech rider" (as distinct from the tech rider you use for an entire evening)
You are responsible for all related costs for conference attendance including travel, food, accommodations, as well as conference registration for your representative (s). Arts Northwest assumes responsibility for direct performance costs including technical needs, (limitations will apply), marketing and promotion.
You are responsible for providing written information for the conference program.
You must be available for touring in 2024 - 2025
You or your agent must be a current member of Arts Northwest to perform.
All applicants will be notified in early May 2024 of their status.
2024 JSC Performance venue:
The Fox Theater
10001 W Sprague Ave, Spokane, WA 99210