Mentoring is an important feature of the Arts Northwest Conference. It is a connection that allows newer colleagues to get the most out of their conference experience as more seasoned attendees share their wisdom and lend some support. Arts Northwest will match first-time attendees and mentors before the conference. Mentors are expected to attend the New Colleagues / First Timers' Orientation on the first day of the conference and to be available to their assigned person/people throughout the conference.
Please check the appropriate box on the registration form to indicate your desire for a mentor, or your willingness to take on this role or email us at admin@artsnw.org to sign up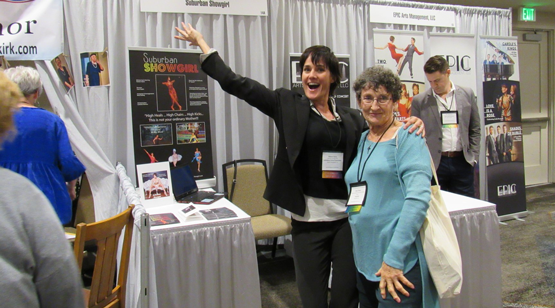 Orientation Meeting - Come one, come all! ​​​​​​​
This important session occurs on the opening day of the conference and is designed to orient new colleagues / first-time attendees, get them acquainted with other conference attendees to ensure that their first booking conference is effective and fun. First-timers meet their "mentor" in person at this session. Throughout the conference, first-timers have access to their mentors.
​​​​​​​IF YOU ARE A NEW COLLEAGUE, BE SURE TO CHECK THE "WANT A MENTOR BOX" ON YOUR REGISTRATION FORM TO PARTICIPATE IN THE MENTORING PROGRAM or send us an email and we will sign you up, admin@artsnw.org
Members of Arts Northwest who attend the Arts Northwest Conference are invited to apply to join the showcase panel.
The Showcases are the centerpiece of the annual Arts Northwest Conference! Be a part of the presenter and artists/manager panel that evaluates and selects the showcase artists.Currently, the panel meets online in late April.
• Conference workgroup
It's your conference! Take part in the planning of the annual conferences

•​​​​​​​ ​​​​​​​Educational workgroup
This is your opportunity to serve on the workgroup that determines the content of our educational workshops.
​​​​​​​Nominate yourself or a colleague to serve in this important workgroup.
Please join us!
​​​​​​​Click HERE to let us know what you are interested in.