42nd Annual Arts Northwest Conference
​​​​​​​ the Patricia Reser Center for the arts
​​​​​​​Beaverton Oregon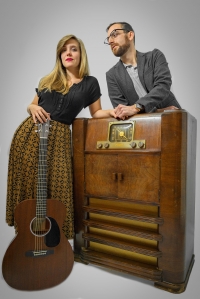 Management name: EPIC Artist Management, LLC
Contact: Rob DeStefano
Address: 2811 Village Blvd. #104
West Palm Beach, FL 33409
Email: ron@epicartsmanagement.com
Website: epicartsmanagement.com

​​​​​​​Inspired by the prior life of their 1941 wooden ADMIRAL RADIO, South-Carolina based duo Coty Hoover and Becca Smith create a unique Americana blend rooted in traditional styles that also touches the heartstrings of the modern-day listener. This husband-and-wife singer-songwriter team weaves threads of country, folk and roots music together to create a nostalgic sonic tapestry evoking simpler times filled with homespun comfort. After opening for national acts like Del McCoury, Molly Tuttle, Judah & the Lion, Leftover Salmon, and more, this duo is quickly making waves in communities across the country as a rising star of the Americana scene.
​​​​​​​
Management name: Self-Represented
Contact: Alexander Velluto
Address: 4153 Magnolia Farms Dr
Hermitage, TN 37076
Email: alex@alexvelluto.com
Website: alexvelluto.com/about
​​​​​​​
Alex Velluto is a rising star in comedy with exceptional talent and unique accomplishments. He's the only comedian to have performed in three Dry Bar Comedy specials, earning millions of online views, including his latest, 'The Big Gulp Kid', available exclusively on the Dry Bar Comedy app. He's also toured on the Dry Bar Comedy Tour, showcasing his exceptional comedic talent and ability to connect with audiences of all backgrounds and ages. Alex has been a guest on 'Stand Up Nashville' on the Circle Network and appeared on Peacock TV. Alex was also a part of Nate Bargatze's new stand-up series called "The Showcase" which will premiere later this year on the Nateland Entertainment YouTube channel.
​​​​​​​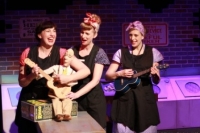 Management name: Bailiwick Booking Agency
Contact: Tara Bailey
Address: 24155 WEIR'S SIDEROAD
Georgina, Ontario L0E 1N0
Email:bailiwick.biz@gmail.com
Website: www.axistheatre.com

​​​​​​​SOMEBODY LOVES YOU, MR. HATCH, adapted by Axis' own Chris McGregor from the book by Eileen Spinelli.

Mr. Hatch lives a colorless, ordered life. He wakes at six AM, works at the shoelace factory, picks up the same dinner, reads the newspaper and goes to bed, early. Until one Valentine's Day, he receives the biggest surprise of his life; a candy-filled heart with a note that whispers 'somebody loves you'. Mr. Hatch's world is turned upside down. He begins to make friends, help neighbors and enjoy all the fun parts of life that he once ignored. A heartwarming puppet play from our award-winning company, based in Vancouver Canada.
​​​​​​​
Broadway's Next Hit Musical
Management name: ECE Touring
Contact: Michelle Shine-Klichinsky
Address: 703 Southlake Blvd
N Chesterfield, VA 2326
Email: mshine@ecetouring.com
Website: ecetouring.com

​​​​​​​The hilarious Broadway's Next Hit Musical presents The Phony Awards! is the only unscripted theatrical awards show. During this family-friendly show, master improvisers gather made-up, hit song suggestions from the audience and create a spontaneous evening of music, humor, and laughter. The audience votes for its favorite song and watches as the cast turns it into a full-blown improvised musical - complete with memorable characters, witty dialogue, and plot twists galore. They offer a variety of workshops for educational outreach. "Hilarious!" - New York Times, "At last! A musical of, for, and by the people." - Time Out NY
​​​​​​​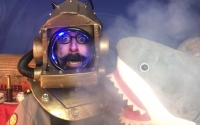 Management name: Siegel Artist Management, LLC
Contact: Jennifer Morris
Address: 18 Amherst Avenue
Wilkes-Barre, PA 18702
Email: jennifer@siegelartist.com
Website: siegelartist.com

​​​​​​​Captain Nemo's Adventure Academy! by David Engel
The cantankerous but endearing Captain Nemo inspires children, grades 2-5, to become guardians of our watery-blue planet by highlighting the vital interdependence of all living things. The show features immersive clown-theater, cartoon-like sound effects and slapstick comedy. Students will encounter the elusive Angler Fish, a giant squid, bioluminescent plankton, whale poop and a tsunami of plastic in this laughter-filled production.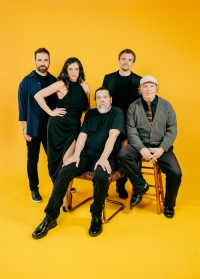 Management name: Alex Chadsey Music
Contact: Alex Chadsey
Address: 9241 34th Ave SW
Seattle, Wa 98126
Email: info@alexchadseymusic.com
Website: alexchadseymusic.com

​​​​​​​A unique blend of award-winning original music that combines jazz virtuosity with roots rhythms from Cuba, Brazil, and West Africa. We will perform several contrasting selections from our vast repertoire that highlight elements of our "powerfully alluring" style, including traditional percussions like the berimbau and sangban, dazzling improvisation set in savvy arrangements with global influences, palpable on-stage chemistry formed through years of touring, and visceral rhythms that are sure to make listeners want to move. Join us as we embark on a "sonic voyage unlike any other."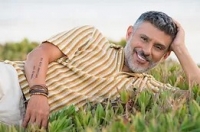 Management name: Descanso Music
Contact: Angelica Brunetti
Address: 5142 Hollister Avenue #150
Santa Barbara, CA 93111
Email: angelica@descanso-music.com
Website: descanso-music.com

Esteban Ramirez interweaves melodies, verses, and narratives, enchanting audiences with a blend of whimsy and romance. His showcase commences with "La Glorieta de Belgrano," an original composition. Positioned at the piano, he orchestrates a tango-infused tale, accompanied by a four-piece ensemble, leaving you hard-pressed to resist kicking your heels to its rhythm. A master of romance, he reads "Casa Manzanillo," an original poem that speaks to the eternal romantic within us all, setting the stage for an original waltz by same name that will have you closing your eyes with visions of you in the arms of your true love.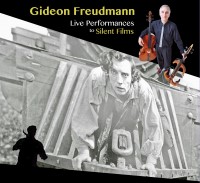 Management name: CelloBop Management
Contact: Gideon Freudmann
Address: 4815 Verbena Lane
Clinton, WA 98236
Email: gideon@cellobop.com
Website: cellobop.com

Gideon Freudmann performs live soundtracks for classic silent films, focusing on Buster Keaton comedies and German expressionist films from the 1920s. His mastery of the cello and use of extended technique and real-time digital effects along with his ingenious modern accompaniment for films from a bygone era breathes new life into this past art, bringing the best of cinema and live music to a new level and to new audiences.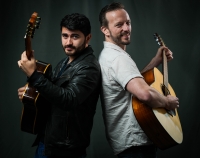 John Welsh and Alan Ruiz-Moreno
​​​​​​​Management name: Turner Entertainment Group
Contact: Jeff Turner
Address: 207 W Hastings St
Vancouver, BC V6B 1H7
Email: jeff@turnerentertainmentgroup.com
Website: johnwelshlosvalientes.com/welshruizduo

An instrument popular in rural Colombia, the tiple is relatively unknown in North America. Bogota's Alan Ruiz-Moreno has partnered with Canadian songwriter John Welsh to introduce this amazing instrument to audiences across the Pacific Northwest. A project born in Vancouver, BC this duo combines Welsh's songwriting with the unique sound of Moreno's 12-stringed tiple. Performing in both English and Spanish, the duo is known for a high-energy show that emphasizes crowd participation, Latin rhythms, and sing-along choruses. The duo will showcase three musical pieces that will engage audiences of all ages.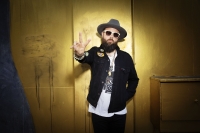 Management name: Cubbyhole Artists
Contact: Joanna Maratta
Address:6037 Adera St
Vancouver, BC V6M 3J3
Email: jjoanna@cubbyholeartists.com
Website: cubbyholeartists.com

Since first making his mark on the Canadian independent music scene at the turn of the century, Leeroy Stagger has toured the world, both on his own and with the likes of Steve Earle, The Pixies, Modest Mouse, Evan Dando, Jason Isbell, Drive By Truckers, Josh Ritter, and Buffy Sainte-Marie. Leeroy Stagger is a winner of a Canadian Folk Music Award, a Western Canadian Music Award and the winner of the 105.3 The Peak's highly competitive Peak Performance Project in 2015.

Although Stagger's sound has most often been tagged Americana, in reality it's always been much broader than that.
​​​​​​​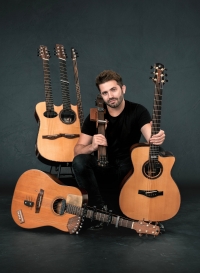 Luca Stricagnoli -

Showcase Award Recepient. Congratulations!
Management name: Herschel Freeman Agency LLC
Contact: Herschel Freeman
Address:7684 Apahon Lane
Germantown, TN 38138
Email: hfreeman@herschelfreemanagency.com
Website: herschelfreemanagency.com
​​​​​​​
Unique instrumental versions of contemporary rock songs on a variety of custom acoustic guitars Luca has designed, including the Triple Neck and the Reverse Slide Neck. He has invented new playing techniques to enable him to play multiple melodies and rhythms simultaneously. On stage, Luca is a true entertainer, energetic and funny with an ability to engage the audience with both his playing and his explanations of all his amazing instruments and techniques.
​​​​​​​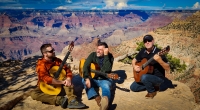 ​​​​​​​Montreal Guitare Trio
Management name: Agence Station Bleue
Contact: Annick-Patricia Carriare
Address:4713 Papineau
Montreal, Quebec H2H 1V4
Email: ap.carriere@stationbleue.com
Website: stationbleue.com/en
​​​​​​​
Described by the CBC as the"hottest" guitar ensemble in Canada, MG3 has quickly established itself as a force to be reckoned with, as well as an interactive force in various musical forms. For now, 25 years, the trio's virtuosity, rigor, creativity, and impressive stage presence, where humor and interacting with the public go hand in hand, have been winning over audiences around the world and have led them to noteworthy collaborations, (California Guitar Trio). Our brilliant guitarists Sabastien Deshaies, Glenn Lavesque, and Marc Morin present a vibrant tribute to the music of Ennio Morricone, their most beloved composer.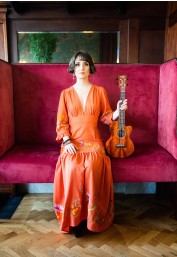 Management name: Antelope Productions
Contact: Ewan Cowley
Address:3 Wesley Rd, Rathgar
Dublin, Ireland
Email: ewancowley@me.com
Website: motherlandsongs.com
​​​​​​​
​​​​​​​Motherland Songs is a historical jukebox carrying the audience from the Dustbowl of the Great Depression, down streets of protest in the 1960s and into the tumult of the 21st century. Motherland Songs is a new, live theatre show from Ireland featuring classic women's songs of struggle and celebra8on. Irish singer/actor Edel Murphy and live band perform songs from such songwri8ng greats as Joan Baez, Bob Dylan, Nanci Griffith, Nina Simone, and Kate Bush. With evoca8ve projected images alongside thought-provoking poetry from Ireland and North America, news reports, diary entries and interview extracts, the produc8on showcases memorable female characters from the teenage runaway of "She's Leaving Home" by The Beatles to Dolly Parton's infamous and misunderstood "Jolene", to Mary Black's "No Fron8ers", an Irish song which lovingly evokes Amelia Earhart, the great US heroine of transatlan8c flight whose plane touched down in the north of Ireland in 1932, comple8ng the first flight across the Atlan8c by a lone female pilot. "A poignant and socially relevant journey over a century of music" RTÉ Radio (Ireland)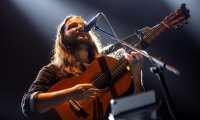 Management name: GAMI/Simonds, LLC
Contact: Laurelle Favreau Verdery
Address: 42 County Rd
Morris, CT 06763
Email: laurelle@gamisimonds.com
Website: gamisimonds.com
​​​​​​​
​​​​​​​Praised by folk legend Joan Baez as "the best young Chilean songwriter of his generation," Nano Stern commemorates the 50th anniversary of Chile's coup d'etat by performing the songs of legendary Chilean folk singer and slain political activist Víctor Jara, whose music and poetry marked the spirit of his day.

Armed with only his guitar and his staggering vocals, Stern gives new breath to Jara's immortal repertoire, interspersing it with his own richly crafted songs, that blend the youthful exuberance of folk music against the powerful force of traditional Chilean revolutionary songs.

Expect a poignant musical dialogue across time between two Chilean songwriters and political activists delivered by one powerful voice.
​​​​​​​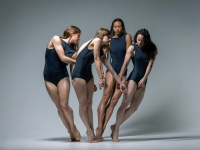 Management name: Self-Represented
Contact: Samuel Hobbs
Address: 9508 NE Gertz Cir.
Portland, OR 97211
Email: samuel@pushfold.org
Website: pushfold.org

A rising star in the Pacific Northwest, push/FOLD presents two excerpts from award-winning composer-choreographer Samuel Hobbs, 'Early' and 'Illum', an unforgettable achievement of movement, sound, and mood (Oregon ArtsWatch). In this fusion of dance, music, and storytelling, seven dancers take the stage, enhanced by original and immersive soundscapes, expertly crafted to transport the audience into other worlds. Recognized for their signature athletic style 'fusing athletics with virtuosic contemporary dance performance and fluid partnering', push/FOLD explores deeply rooted sensations of identity, relationships, and the natural world, seeking transcendence with audiences.
"Mood like a modern-day Haydn" (Oregon ArtsWatch)
​​​​​​​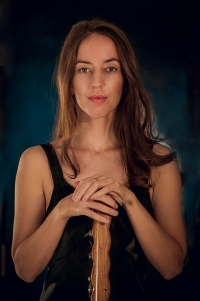 Management name: You will Love it Live
Contact: Genny DeMerchant
Ottawa, Canada
Email: genny@youwillloveitlive.com
Website: youwillloveitlive.com/

Hailing from Montreal by way of Budapest, Sophie Lukacs is a kora player, singer and composer. Drawing inspiration from her long training in Western classical violin, and over seven years of study in Mali with kora virtuoso Toumani Diabata, Lukacs is forging a distinct style within the folk music tradition. As a singer-songwriter, Sophie's concerts are built around her own original works for kora and voice, intertwined with Hungarian folk tunes, and Malian Mandingue pieces. Her debut album released in April features two tracks with the legendary Habib Koit. She is accompanied by percussion and cello.
​​​​​​​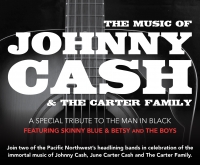 The Music of Johnny Cash and the Carter Family
Management name: Admiral Theatre Foundation
Contact: Nate Murphy
Address: 515 Pacific Avenue
Bremerton, WA 98337
Email: nate@admiraltheatre.org
Website: skinnyblueband.com

​​​​​​​A special tribute to The Man in Black featuring two of the Northwest's premier bands playing the greatest hits of Johnny Cash and the Carter Family. Skinny Blue and Betsy & The Boys embody the genre-spanning rich mix of foot-stomping country, rock, folk and roots music that made the Cash and Carter families household names. Bandleader Betsy Wallwork, a relative of June Carter Cash, channels the family talent and joy of music in her performance. This show was produced in coordination with the Admiral Theatre in Bremerton, Washington and played to three sold-out crowds. The bands are now eager to make deals and take this show on the road.
​​​​​​​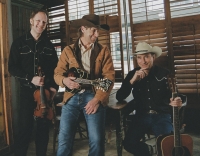 Management name: Self-Represented
Contact: Ray Schmidt
Address: 901C Turret
Jasper, Alberta T0E 1E0
Email: thewardensmusic@outlook.com
Website: thewardensmusic.com

​​​​​​​The Wardens' beloved stories and songs rise from the land they protect as national park rangers. With haunting three-part harmonies in combination with chilling storytelling, the band's material celebrates the return of wild buffalo, daring mountain rescues and the intimacy of backcountry horse patrols. In their second decade of performance, The Wardens have added one of Canada's top fiddlers to the line-up. Stunning video and image backdrops complete this multi-sensory experience. Amidst an environment in crisis, The Wardens present audiences with a counterpoint of hope and natural wonder.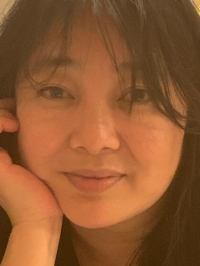 Management name: Vital Theatre
Contact: Stephen Sunderlin
Address: 2162 Broadway, 4th Floor
New York, NY 10023
Email: booking@vitaltheatre.org
Website: tienhsieh.com

Tien Hsieh's program "Musical Postcards" walks her audience in the footsteps of the great composers
including the prolific Fanny Mendelssohn, who composed hundreds of works despite facing high society restrictions and prohibitions due to her gender. Frederic Chopin, universally recognized as Poet of the Piano for his expressive and innovative writing, and child prodigy Florence Price, who with her inexhaustible musical imagination, and despite racial prejudice and spousal neglect, emerged as a dedicated teacher, an acclaimed pianist, a prolific composer as well as being the first African-American to have a symphony performed by a major American orchestra.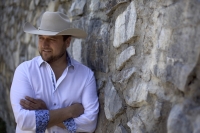 Management name: Alatude Music
Contact: TJ Green
Address: Box 625
Magrath, Alberta T1J 3K7
Email: info@trevortown.com
Website: trevortown.com
​​​​​​​
Trevor Panczak (Pan*zak) is an award-winning country music entertainer who grew up on a farm north of Cutbank, Montana. His humor, smooth vocals, charming stage presence and energetic live show have all contributed to him becoming the headline act he is today. This 6'5" "Gentle Giant" is a singer/songwriter country music in his blood. Trevor's authenticity, talent and core values are synonymous with the spirit of country music and his professionalism, community-mindedness, and approachability are some of the reasons audiences and event organizers come back for more.
​​​​​​​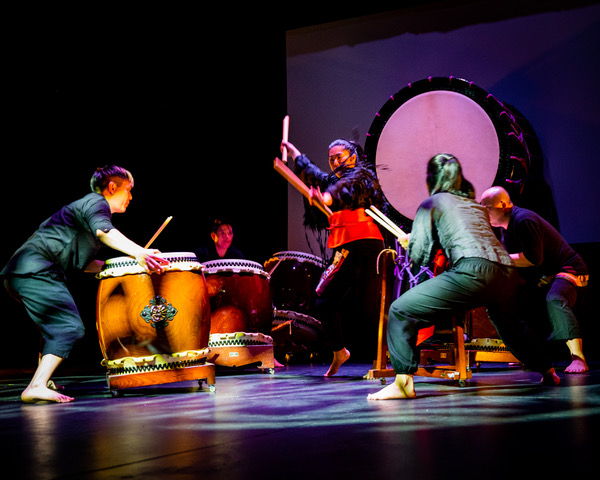 Management name: Self-Represented
Contact: Michelle Fujii
Address: 3615 NE Holman Street
Portland, OR 97211
Email: unitsouzou@gmail.com
Website: unitsouzou.com

​​​​​​​Unit Souzou will showcase 3 excerpts from their new touring production, Constant State of Otherness, a multi-layered performance blending taiko, Japanese folk dance, voice, and story. Weaving narratives from the ensemble with stories collected from diverse youth and adult community collaborators across the country, Constant State of Otherness redefines whose stories are told, unpacking, unraveling, and acknowledging our stories to reveal the complexities and nuances of identity.
​​​​​​​